We Serve
When Zentiva does well more people get the medicines they need.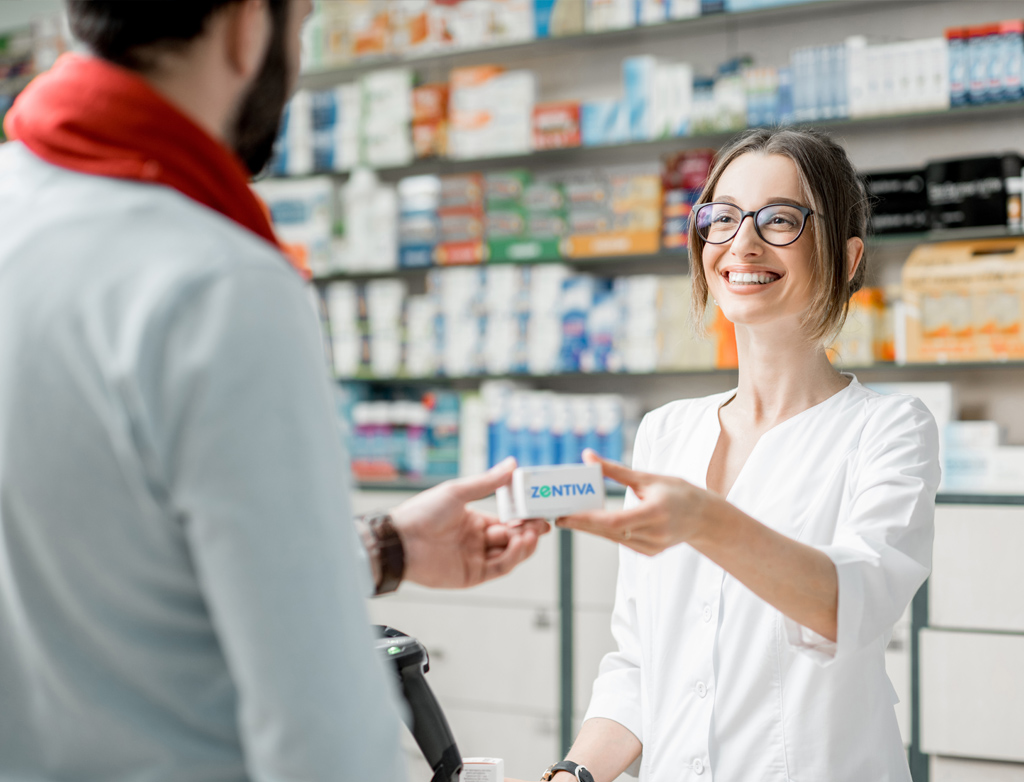 Zentiva roots reach back more than 530 years to the Black Eagle pharmacy (that is still existing today!) a small business that served the citizens of Prague. We are proud of our heritage and our longevity. This gives us perspective on building an exciting and sustainable future for our company.
Our business model, which is based on providing Branded, Speciality, Value Added, OTC and Generic medicines means that each year more patients receive the 'gold-standard' treatments while the cost of these treatments for the payer is reduced.
Through close collaboration with our customers and supply chain partners, we were able to maintain our customer service levels during significant swings in demand. As we progress and the company grows,we are strengthening our ability to assess and anticipate risks and adapt quickly to new circumstances and challenges.
Our geographic expansion across Europe is nearing completion. At the end of 2021 Zentiva, after expanding our business operations into Spain and the Netherlands, Zentiva had reached to 95% of the continental European market with a network of 34 subsidiaries, 7 branch offices and active operations in 35 countries.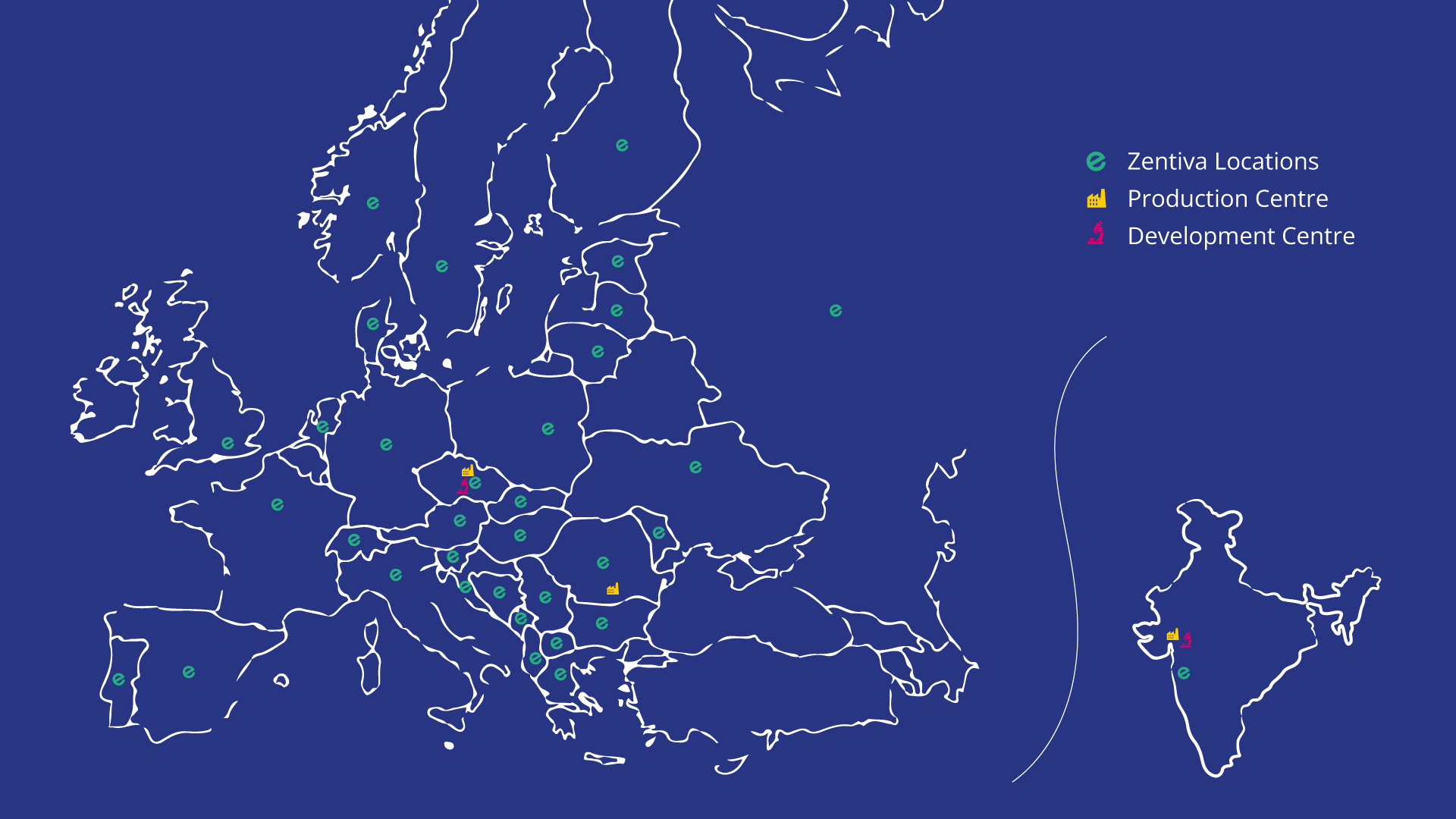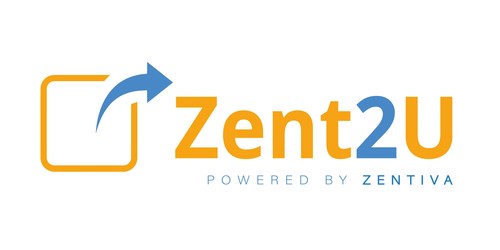 B2B – learn more about Zent2U
We have placed the B2B business at the heart of our growth plan. We are cost leader in Urology, Cardiology, Oncology and Pain products and we specialise in Hormones, Steriles, and Pellet technologies. We have our own development and competitive, high-quality manufacturing facilities. We demonstrate a high operational intensity, transfer over 80 products per year and benefit from a global regulatory experience..
Learn more at https://www.zent2u.com.