WE SERVE


Our business model, which is based on providing Branded, Speciality, Value Added, OTC and Generic medicines means that each year more patients receive the 'gold-standard' treatments while the cost of these treatments for the payer is reduced. As we progress and the company grows, we are strengthening our ability to assess and anticipate risks and adapt quickly to new circumstances and challenges.
Meet Yavor Kacharov, Supply Chain Manager Zentiva Bulgaria
---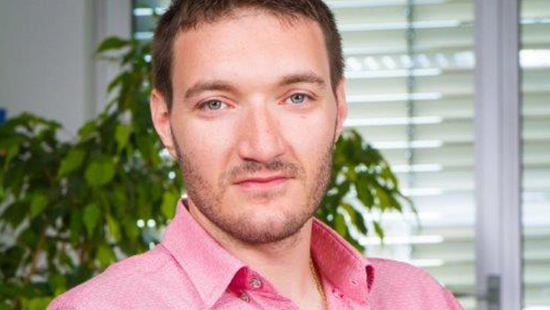 "As a Supply Chain Manager for market in Bulgaria together with my team I am responsible for all supply chain related topics and operations at market side, demand forecasting, master data maintenance as well as logistics and warehousing operations.
We are supporting the business by delivering on time and in full all our medicines, doing the utmost to ensure full access to our therapies on the market.
Our team works with all local functions and across the organization being an important connection element for the company. With more than 10 years of experience in Supply Chain management, launch management, project management and demand forecasting, I feel and can say that Zentiva is the right place where I can realize professional ambitions with my efforts always 100% dedicated to serve our patient's needs"


WE DEVELOP


Zentiva has two R&D centres, based in Prague and in Ankleshwar. Our R&D team apply cutting edge methodologies to develop and actively manage the lifecycle of active pharmaceutical ingredients, drive innovation in drug product formulation and bring bioequivalent and value-added medicines to European regulators for review and approval. The internal capability is augmented by a network of academic partnerships including the flagship 'The Parc' program and the 'Open Innovation Program'.
Meet Jiri Vaclavik, Head of Project Management Zentiva Czech Republic
---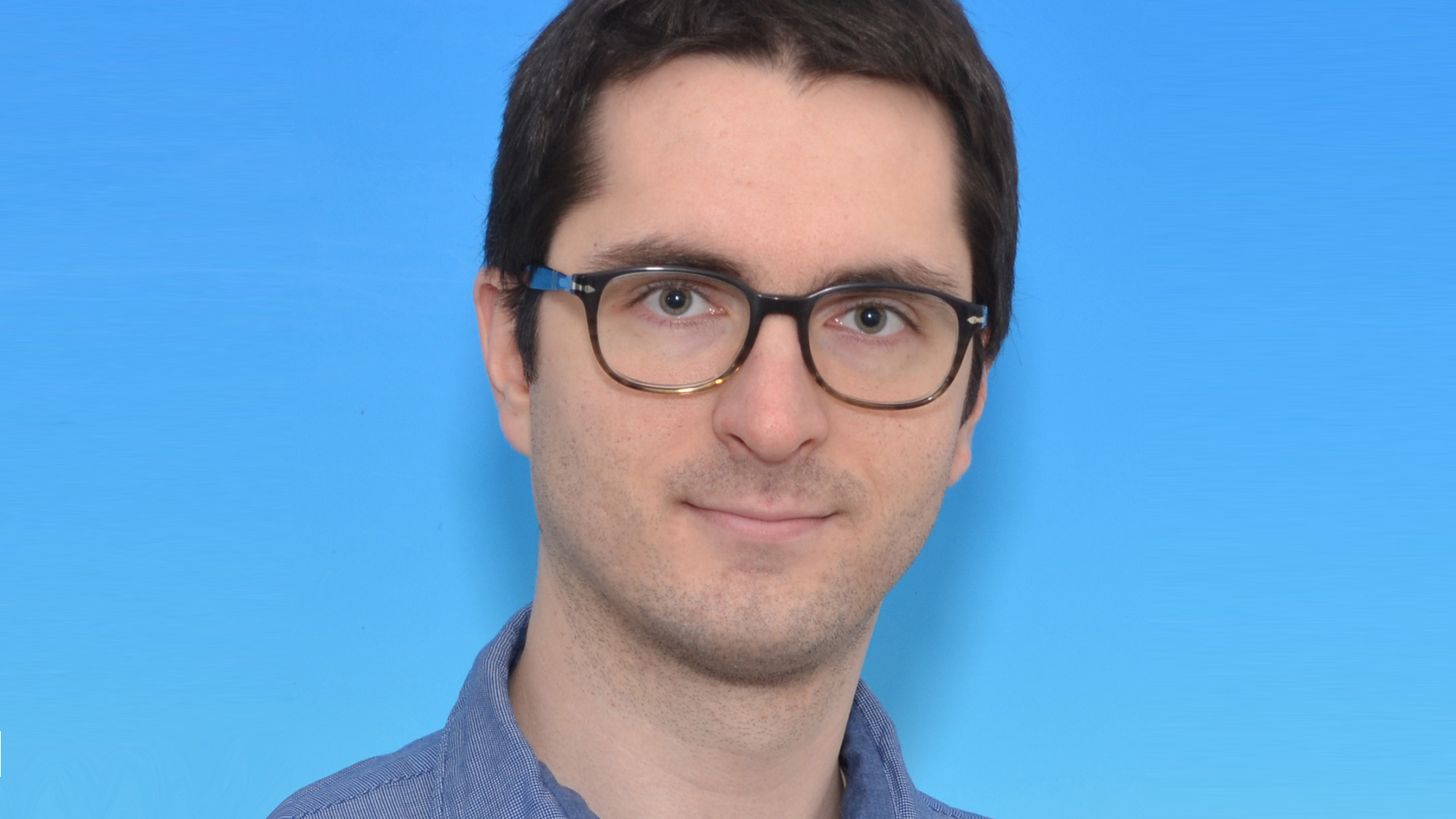 "My academic background is in chemistry and economics. When I was ready for my first job, the Development center of Zentiva was looking for a project manager. I am very happy the company gave me the chance to do a job that covered exactly what I intended and liked doing – coordinating and leading, still close to R&D, and with a touch of business. And there was much more to learn on the way. After having started as a project manager, I have now been leading the PM department for two years. The job is rich, complex, and challenging. There is a lot of structure (by definition in this industry) but also great room for creativity and personal development. Moreover, for me, a job has to be meaningful and in this regard, I believe that developing innovative and affordable medicines for patients in Europe and beyond is totally rewarding. I am very proud to be part of this! And last but not least: what makes a difference at work is people - the team at Zentiva is just fantastic!"


WE PRODUCE
Zentiva has four manufacturing sites – Prague site, Bucharest site 1 and site 2 and Ankleshwar site. These sites manufacture more than 50% of Zentiva's product supply, the balance coming from our network of 300 supply partners. Our Prague site celebrated 90 years of operations in 2021, while our Bucharest 1 site will celebrate 60 years of operations in 2022.

Our operations and engineering teams are a constant source of ideas of how to improve our sustainability footprint.
Meet Ayushi Tewari, Officer Quality assurance at Pharmaceuticals Zentiva India
---
"With its dynamic workplace culture, Zentiva has established itself amongst eminent Pharmaceutical Industries.
Thanks to Zentiva's continuous learning and growing attitude, we are now producing and serving high-quality and affordable medicines in more than 40 countries. Our state-of-the-art facilities powered by passionate people make us a key actor in the pharmaceutical industry.

Zentiva keeps on investing in its people as they are the cornerstone of our success. We are all using our SuperpowerZ to reach new heights in a positive, creative and innovative environment.

As Quality Officer, my goal is to ensure every medicine that leaves our Ankleshwar site answers to our highest quality standards and that they meet our customer's and patient's requirements."
WE CARE


Our mission is to ensure the supply of high-quality, affordable medicines to people who depend on them every day. We do that in a sustainable way. Our actions and "We care" spirit are driven by sustainability strategy we implemented across whole organization, which is framed around 3 pillars: People, Partners and our Planet. Our clear strategy and our six SuperpowerZ which describe the values and behaviours for the company are guiding us on the way.
Meet Janet Lewis, Head of Scientific Affairs Zentiva UK
---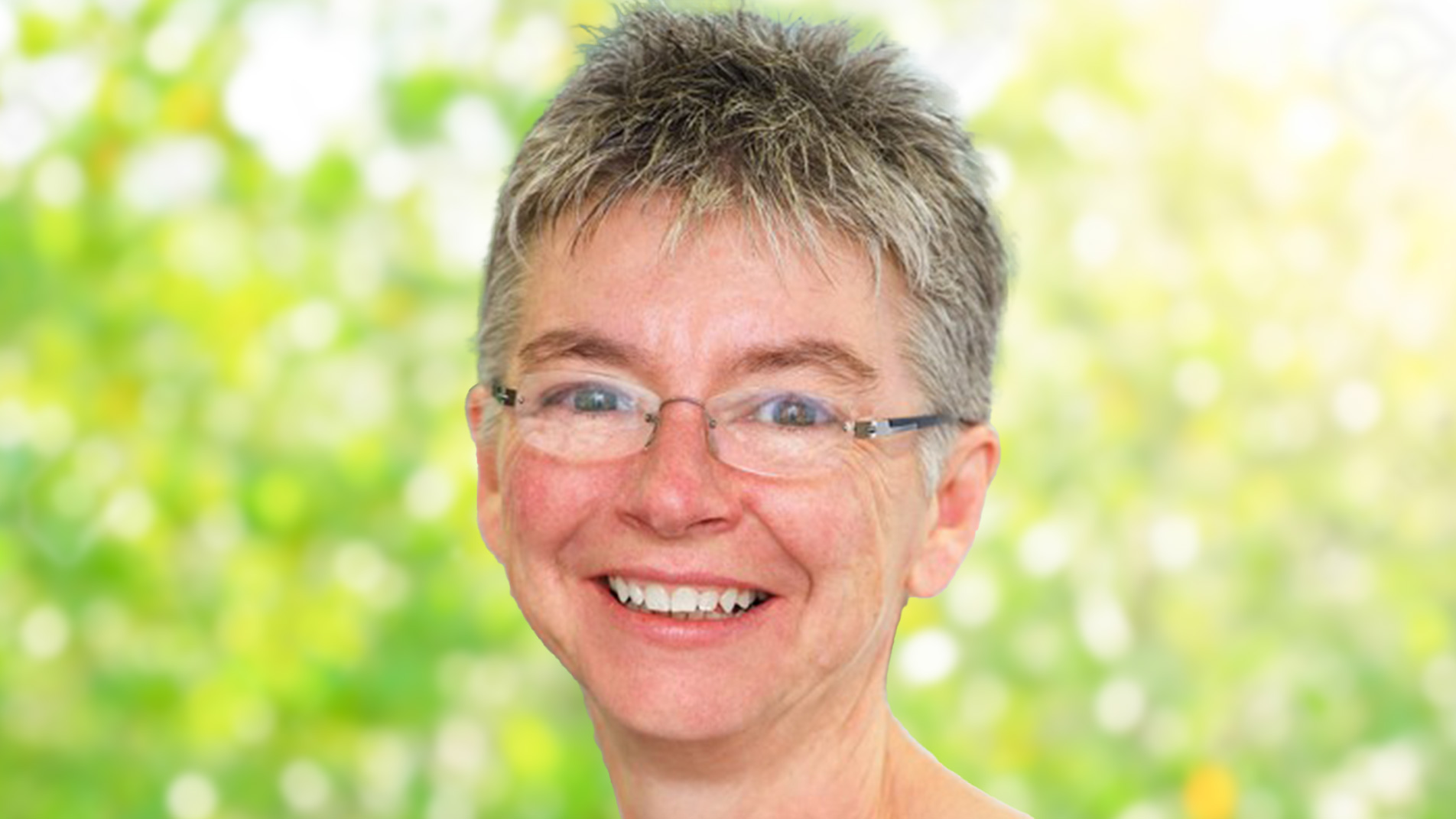 "I am Head of Scientific Affairs at Zentiva UK. My team is responsible for registering our marketing authorizations, ensuring the quality of our medicines and operations, monitoring the safety of our medicines in use, and providing medical and technical support to the business, customers, and ultimately the patient. We are supporting the business by ensuring that the medicines we provide to patients are of the right safety, quality, and efficacy. My team works across the business to ensure we maintain compliance and the quality of our medicines for patients. I'm proud to work for Zentiva, knowing that what I do in my job every day is helping to support patients and bringing affordable medicines to the NHS."


EXPAT LIFE AT ZENTIVA

Paweł Stasiak: I was excited about the freedom in professional and personal development
---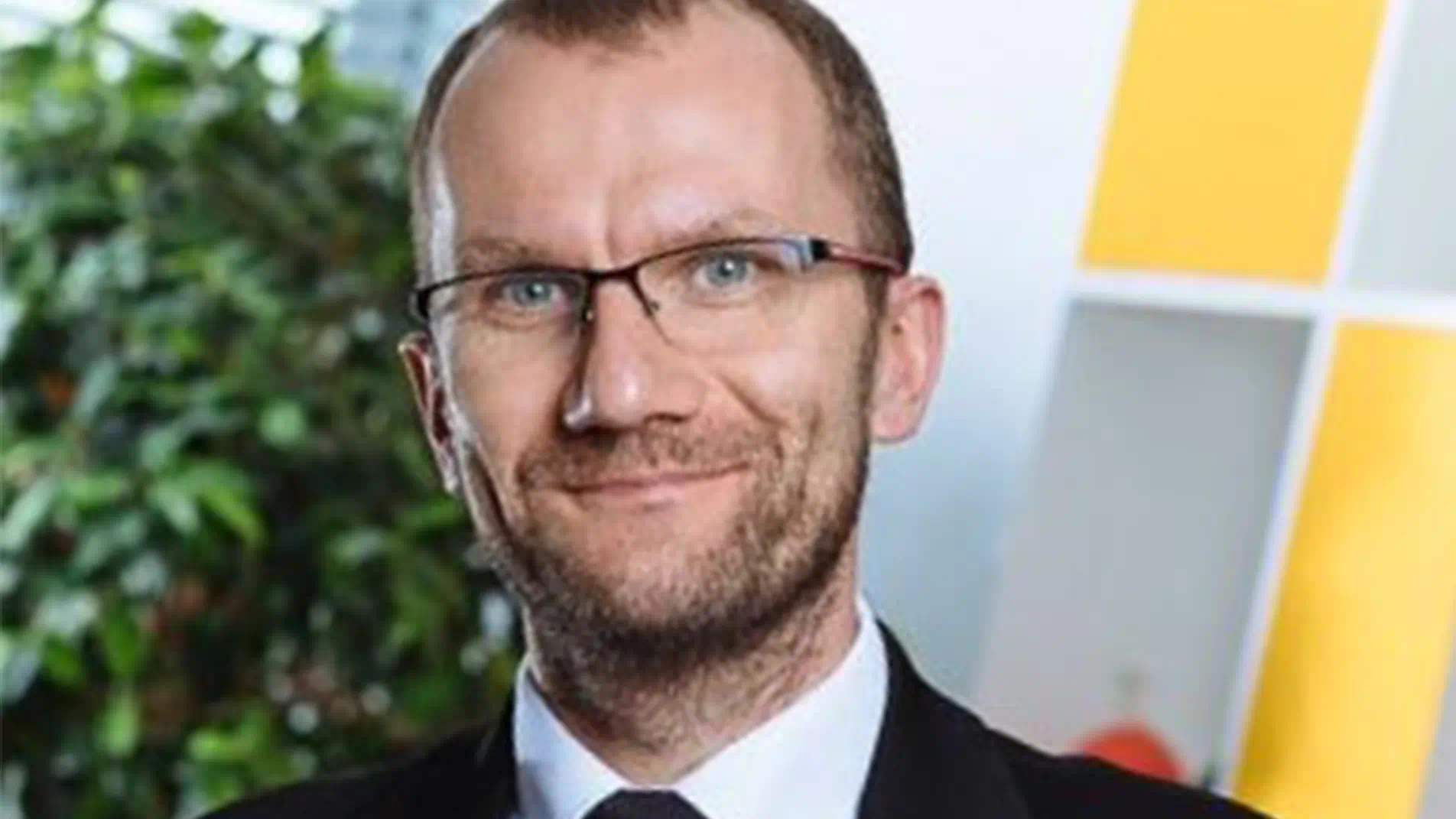 At Zentiva, one of our superpowers is inclusiveness. Our diverse team in the Prague headquarters includes workers of almost thirty nationalities, four generations, women and men are represented in a balanced ratio. Foreign workers most often find employment in the global positions of the company and in our own Development department, where innovations in medicine formulations or technological procedures are created. The environment here is international and open, the working language is English. What is the experience of a foreigner at Zentiva? That's what we asked Paweł Stasiak, originally from Poland, who works in the position of Pharma Development Director.
Paweł, how did you get to the Czech Republic and Zentiva?
I applied through regular hiring procedure for a position in Zentiva. It was more like a test, I didn't even expect that it could work. That was back in 2012, more than 10 years ago.

Did you have any concerns about working in another country?

I was open to new experiences, but of course at first I wasn't sure what it would be like to move to another country and how quickly I would learn to function in a different cultural and linguistic environment. I was a little worried about whether I would like it in Prague and in the company. But the worries were misplaced. Zentiva creates a very open environment and welcomes everyone who wants to work and contribute to the growth of the company. And I also soon discovered that Prague is an amazing city to work in and to live in. There is a lot of culture, sports activities, a pleasant environment and it is not far to the mountains, which is important to me.

How was your adaptation in Zentiva?

Since I come from Poland, it wasn't a big culture or language shock for me, and the adaptation ended up being very quick. But it's probably not just the similarity of cultures: when I observe the other foreigners in the Development department, who are from different countries and outside the EU, I see that they too adapt quickly. They can count on the support of the entire team, just as I could count on it.

Did anything come up in your work here that surprised you or that you had to relearn?

The pharmaceutical environment operates according to general rules set uniformly for the whole of Europe, so it does not matter in which country a person educated in Europe works - the rules are the same and experiences from other countries are transferable and applicable without the need to complete further education, as is the case with lawyers, for example. Pharmacists have a great advantage in this.

What is important to work in the pharmaceutical industry?

Commitment and a willingness to continuously learn are important, but also an open mind, creativity and a team approach. The reward for all this is that you see the result of your work immediately and you feel that you are really helping patients and have the opportunity to solve complex scientific tasks.

You talked about education. What do professional development opportunities look like in Zentiva?

Zentiva offers state-of-the-art equipment and is not afraid of difficult topics, making it a great place for professional growth compared to other similar companies. The most can be achieved when solving specific tasks and challenges, however, theoretical education is also supported here. Thanks to the fact that pharmacy is closely connected with related scientific fields (chemistry, biology, medicine), there are many opportunities to cooperate with Czech and international institutes and universities, which is another excellent thing. One is constantly expanding one's horizons.

Who would you recommend to work here?

To all ambitious people who are interested in continuous education and great challenges, to those who want to work in a large team, who enjoy work and it is a hobby for them. And for those who want to do a industrial doctorate. For these interested parties, the company participates in "The Parc", a platform created by Zentiva and several Czech universities, which offers just that.

Is the work in your country different from the Czech Republic?

The working conditions are very similar. At Zentiva, I was excited about the freedom in professional and personal development. Each employee has his own career path and, within the framework of common company values, he can choose this path himself and decide whether to take the path of a managerial position, or to devote himself to scientific work, or to move elsewhere within the company, which is not common in companies.

How many foreigners work in your department?

In the Development department, foreigners make up at least 10% of the workers in scientific and managerial positions. We have people here from all over Europe and other parts of the world. And mostly they are not people who are here for a year or two, but are in Zentiva long-term, for many years, which is another proof that this environment fulfils and stimulates them.

You are talking about Zentiva. But the pharmaceutical industry in the Czech Republic is not just Zentiva.

Zentiva is the largest pharmaceutical company in Prague, but there are also several smaller, local companies and start-ups. Large international companies also operate in the Czech Republic, but they do not offer jobs in pharmaceutical development.

So it looks like you're going to stay here?

I already feel at home and anchored here. I found a real home in Prague.